Rokusho Jinja History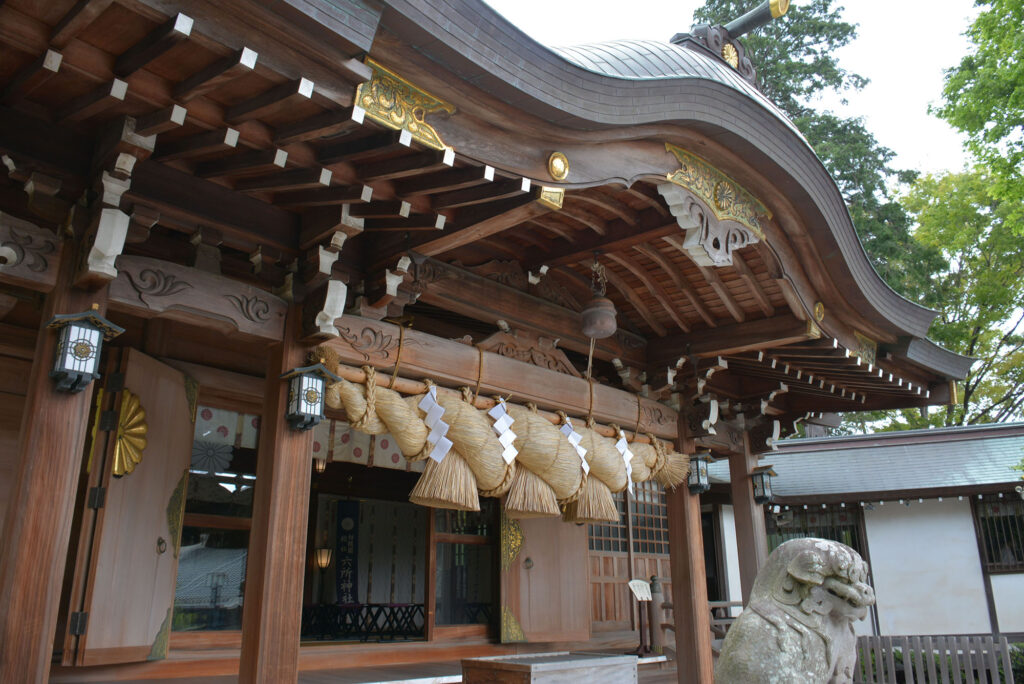 Enshrined Deities: female deity, Kushiinadahime no mikoto, two male deities, Susano no mikoto and Ounamuchi no mikoto.
History: Rokusho Jinja (shrine) was founded in the 1st century BC by the Yanagita clan who migrated from the Izumo area (present day Shimane Prefecture) to Sagami, (present-day Kanagawa Prefecture). A great shrine dedicated to the Yanagita clan named Yanagita Daimyojin was built atop a mountain, situated 1km from the present site, as a spiritual center to worship their guardian deities. Later, in 718, it was transferred to its current site where a magnificent new shrine was constructed. Soon after the township of Yanagita was founded and developed. During the Heian period (794-1185), when the Sagami provincial capital (kokufu) was situated near this area, deities from five major Shinto shrines in Sagami province were brought together into a shrine called sosha, or "combined shrine". Over time, Yanagita Daimyojin was designated as the official sosha and renamed Rokusho Jinja, `roku` referring to the six shrines` deities that are enshrined here. The deities are from the original Yanagita Daimyojin, Samukawa Jinja, Kawawa Jinja, Hibita Jinja, Sakitori Jinja, and Hiratsuka Hachimangu shrine. In the Kamakura period (1185-1333), the veneration of Minamoto no Yoritomo (1147-1199), the commander-in-chief of the Minamoto clan and the first shogun of Kamakura shogunate, was very strong. Before battle, he honoured the shrine by paying respects to the guardian deities and praying for victory. His wife, Hojo Masako, also prayed for the safe delivery of their child. Thereafter, successive shoguns including Tokugawa Ieyasu (1543-1616), the founder and the first shogun of Tokugawa shogunate, visited the shrine, offering prayers and donations. Rokusho Jinja has archived many more documents of great importance to the area`s history.